Looking for fun things to do while visiting San Diego ! Why not try taking a hour pottery wheel basics for beginners at Artwheel Pottery Studio in Imperial Beach, California. The ceramics studio is owned by one of my artist's friends. His name is Jeff Kirkeeng or Jeff Kirk. He is a long-time mixed-media and ceramics artist in San Diego.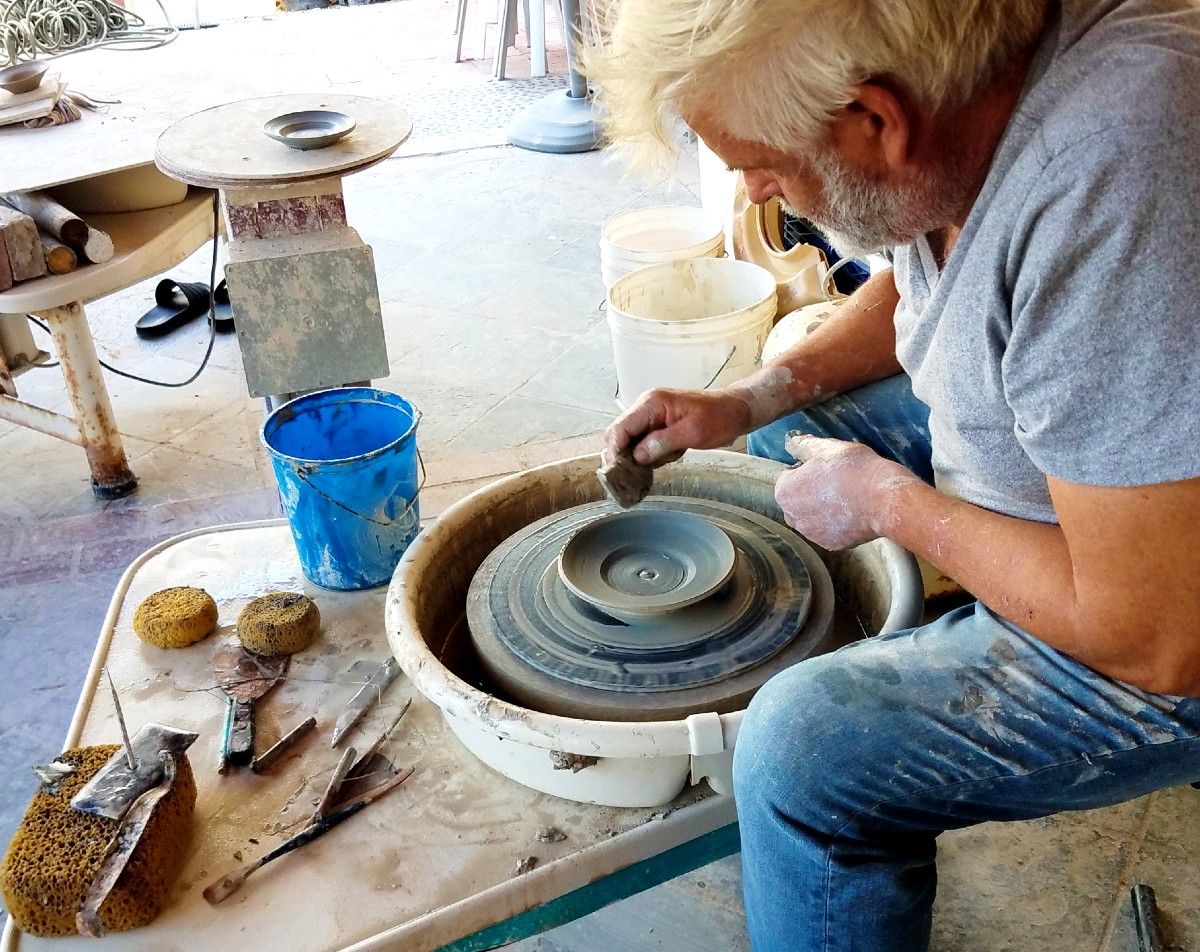 ….. Artwheel Pottery Classes
Art Wheel Pottery Studio is a San Diego Ceramics Studio offering pottery wheel lessons, ceramics classes, clay workshops,hand building workshops, private events, monthly memberships, and gift certificates. We also offer half-day beginners classes in painting, drawing, and sculpture. Our pottery lessons are perfect activities for tourists and short-term visitors visiting San Diego.
Learn the basic fundamentals of pottery-wheel throwing at Art Wheel Pottery Studio
Explore our Half-day pottery wheel or hand-building workshops. Check out our Upcoming Events and Classes to make appointments with us to have a wonderful experience at the pottery studio. Contact Jeff by phone if you have any questions. His phone is 619-920-6864
Artwheel Ceramics Studio & Pottery School
133 Elder Ave. Imperial Beach, CA 91932
Hours: Wed.- Sunday, 10 am – 6pm
(619) 920-6864