Dates available:  March 17 – May 18, 2019
All Lightroom workshop are one-on-one training with your photo instructor.
Locations: La Jolla, Mission Hills
Hours : Morning, afternoon, or evenings
Workshop Fee: 5 hours for $ 175 only , Full day workshop is $ 250
( includes free 2 hr webinar )
Topics covered will include suggested program preferences, the various revised and new modules and panels and what they do, assorted tools and presets, templates,working in programs with plug-ins such as Silver Efex Pro (for black-and-white conversions), Color Efex Pro (for special effects), Photomatix and HDR Efex Pro (for processing HDR images), and Photoshop (for other tasks – stitching and content aware fill, among others).
We begin with an introductory overview of Adobe Lightroom 4.0, which describes the database components, catalog files, previews files, the metadata structure, and the steps for setting up application preferences specific to your personal digital photography workflow requirements.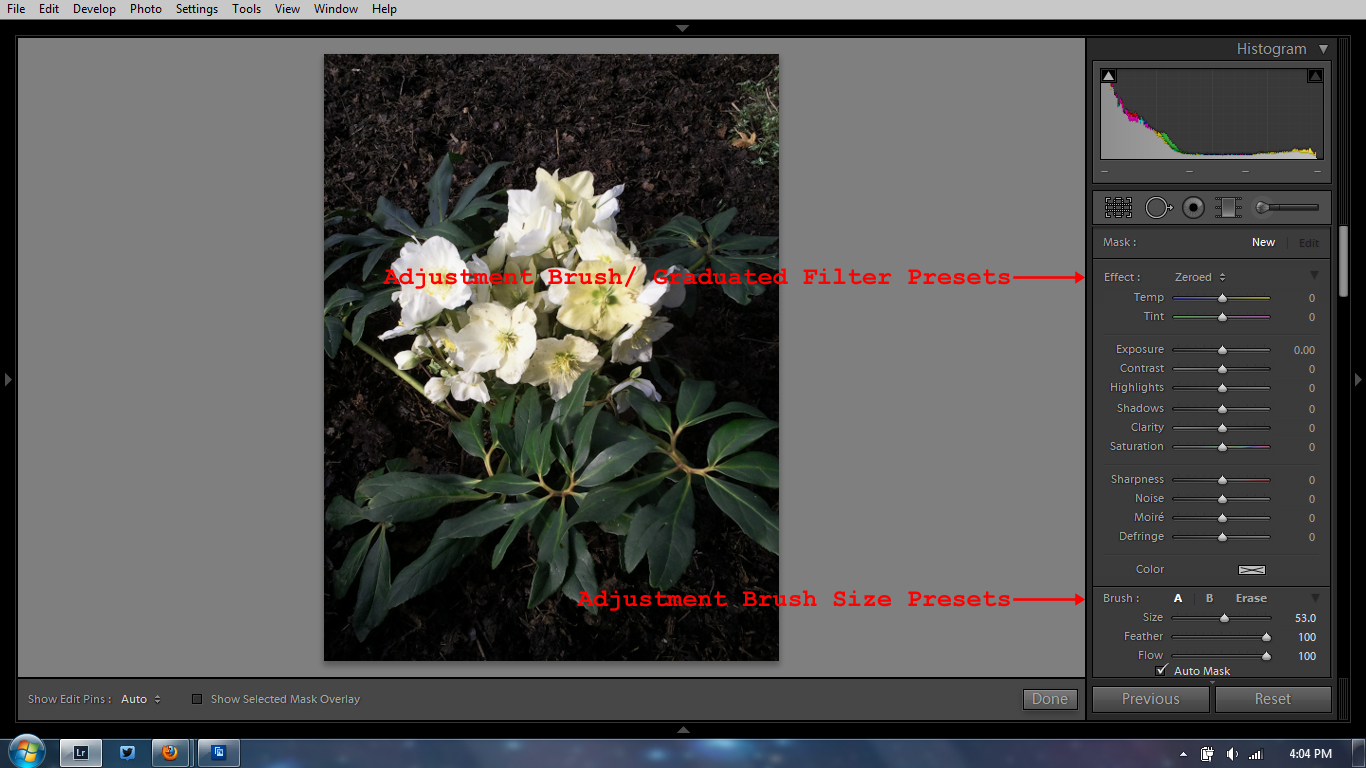 Topics include digital camera setup, choosing appropriate file formats for image capture, efficiently downloading images from camera or hard drive, sorting, rating, editing, global tone and color correction, critical local corrections, input and output sharpening, presenting slideshows, and printing photographic images using Adobe Lightroom 5.0 from start to finish. Our experts emphasizes using Adobe Lightroom to its fullest potential by generating time-saving keywords and metadata searches, presets, and templates.
Once images are organized and processed, participants learn how to produce slideshows and web galleries within Lightroom 4.0. We also study slide presentations and look at ways to integrate Adobe Photoshop or Elements for further image processing if desired. Elle will share his recommendations and strategies for making clear decisions based on how Lightroom benefits each participant's personal approach and digital photography workflow needs.
Under our guidance, participants come to see why Adobe Lightroom 5.0 puts deliberate focus on the word "speed".  Learning this program allows photographers to spend less time in front of their computers and more time behind their cameras.